You can also view upcoming events in a Google calendar format on our Calendar page, or check out past events here. We recommend you visit Facebook event pages for updates on time and location.

BERNIE PDX EVENTS
Celebrate the holidays early with BerniePDX! Come to our White Elephant gift swap party, bring a new or lightly used gift to swap or steal with other BerniePDXers! Wrap it first so it's a mystery! But you don't need to bring a gift to attend! We'll have food, drinks, and excellent company.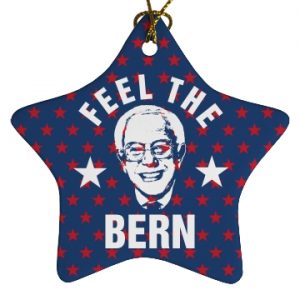 [Image credit: https://www.pinterest.com/pin/508062401690848825/]
Location: Tea Chai Te's new location – 616 E Burnside.
Did you know there is a Special Election on January 23rd with just one issue on the ballot: Saving healthcare for 1 in 4 Oregonians.
BerniePDX endorsed YES ON HEALTHCARE to save healthcare for over 350,000 Oregonians including over 66,000 kids! Let's keep healthcare for our friends, families and neighbors. Can you knock on doors on Saturday? We will kick off at 10 am. Whether you have never knocked a door or are a pro you are needed. You will get paired up and ask supportive voters to turn out!
Ballots drop January 3rd. This is the time to get peoples' attention! Help out BerniePDX and the Yes On Healthcare Coalition!!
RSVP here: https://docs.google.com/forms/d/e/1FAIpQLSeuBMTu6lGYi_qNLzQ-Z_fuKEcY4b7EiOzEktPJs3chhB-saA/viewform
Wear Bernie gear! Healthcare is a human right!! As Bernie supporters we are all out for Medicare for All, in Oregon and nationally. Hope to see you Saturday!!
Location: SEIU, 6401 SE Foster Road
We have two exciting speakers about issues that have the potential to change Portland Metro for the better –> with a Residents Bill of Rights, & Ranked Choice Voting (with which Trump wouldn't have won).
–> Portland People's Coalition has been meeting with groups across the Metro area to develop a Bill of Rights for all Portlanders that will be used to influence elections, politics, and our lives. They want to hear about what YOU want to see in it! Come learn about it, ask questions, give feedback. Find out how we can help build this organizing effort modeled on Richmond Progressive Alliance (http://www.richmondprogressivealliance.net/). There will be a ratifying convention for the local Bill of Rights in early 2018!
–> Multnomah County has the chance to pilot a new voting method that could change both local and national elections for the better. What if we just voted once in November and the candidate with the most support actually won? What if you knew your vote would make a difference, even if your favorite doesn't stand a chance? What if you could just be honest and vote your conscience?
STAR Voting is an innovative solution that allows voters to rate each candidate from zero to five, like on Amazon or Yelp reviews. This means that your completed ballot will show how much you like or dislike each candidate, as well as showing your preferences between them. STAR Voting is highly accurate, no matter how many candidates are in the race, so we can level the playing field, eliminate the low turnout, expensive primary, and just have one election day.
Location: Watershed Bldg., 5040 SE Milwaukie Ave.
____________________________
LOCAL EVENTS
Protest at a Verizon store against the rollback of net neutrality protections. This is a very visible area at the height of the holiday shopping season, so create signs that help to educate, that say what Net Neutrality means to you, and to encourage others to take action.
Location: Downtown Verizon Store, 616 SW Broadway
Move to Amend, the national campaign to abolish corporate constitutional rights and eliminate big money from elections, will host a community forum on "Creating an Authentic, Participatory Democracy" with guest speaker Kaitlin Sopoci-Belknap, Move to Amend National Director. The event is part of a statewide "Barnstorming Speaking Tour" across Oregon.
Doors open at 6:30pm. Donations of $5-$20 requested; no one turned away for lack of funds.
Sponsored by Economic Justice Action Group of 1st Unitarian Church, Alliance for Democracy, Move to Amend PDX, Oregon Progressive Party, Common Cause Oregon
Location: First Unitarian Church, SW 12th and Salmon, Portland
Protest at a Verizon store against the rollback of net neutrality protections.
Join other Team Internet members at the protest. Internet users outraged by top Verizon lawyer turned FCC Chairman Ajit Pai's plan to gut net neutrality are planning to protest at Verizon retail stores across the country. Protesters will make it clear to members of Congress that the time is now to stand for net neutrality, not Verizon's bottom line. And please remember, this event is about protesting actions of Verizon executives, lobbyists and their supporters in Washington, not the employees at these stores.
Location: Verizon (7809 NE Vancouver Plaza Dr, Ste 170, Vancouver, WA)
Join us for this informational evening in honor of those lost in the Clackamas Town Center & Sandy Hook shootings. Panelists ranging from survivors to politicians to activists and artists will speak to the issue of gun violence and its effects. This will be an educational call to arms with fun and light heartedness thrown in. Please invite your friends and neighbors!
Please RSVP: https://west-moms.ngpvanhost.com/ngpvanforms/3593
Location: The Siren Theater, 315 NW Davis St, Portland
Wednesday, December 13, 2017 is a Call-In Day for citizens across the U.S. to call their members of Congress to make it clear that, when it comes to any new NAFTA to come out of the renegotiation, we will accept nothing less than an end to outsourcing and putting people and the planet before corporations.
To participate on December 13, go to this site when you're ready to make your call: http://bit.ly/2BfftUX
The other way you can help is: post to your social media accounts the message that this Call-In Day is occurring and that it needs as many people as possible to join. We're making this act of posting to your accounts easy, through a Thunderclap. (Thunderclap is an automated platform that allows individuals and organizations to send the same message at the same time to their followers over Facebook, Twitter, and other social media.  In this case, the message will be promoting the #ReplaceNAFTA call-in day.  All you need to do is go to http://bit.ly/2ng9NHa, follow the simple instructions and you're done!  The system won't send anything from your social media accounts other than the one message you pre-approve.)  
Buddhist Peace Fellowship, The Ziji Collective, and Interfaith Movement for Immigrant Justice (IMIrJ) invite all concerned about the criminalization of immigration to join in a monthly walk of compassion and solidarity. The goal is to have all four sides of the I.C.E. building wrapped in a continuous stream of compassion. Participants need not be Buddhists or member of any faith. Instruction in the practice of moving meditation will be given at the start of each event.
Location: ICE Building, 4310 SW Macadam Ave., Portland
Come celebrate the holiday season with Portland DSA! Friends, family, children all welcome! Velo Cult is an awesome space where there will be drinks available for purchase at the bar. WE ENCOURAGE YOU TO WEAR RED! This is also a POTLUCK! So please consider bringing something if you feel so inclined!
Location: Velo Cult, 1969 NE 42nd Ave.
______________________________________________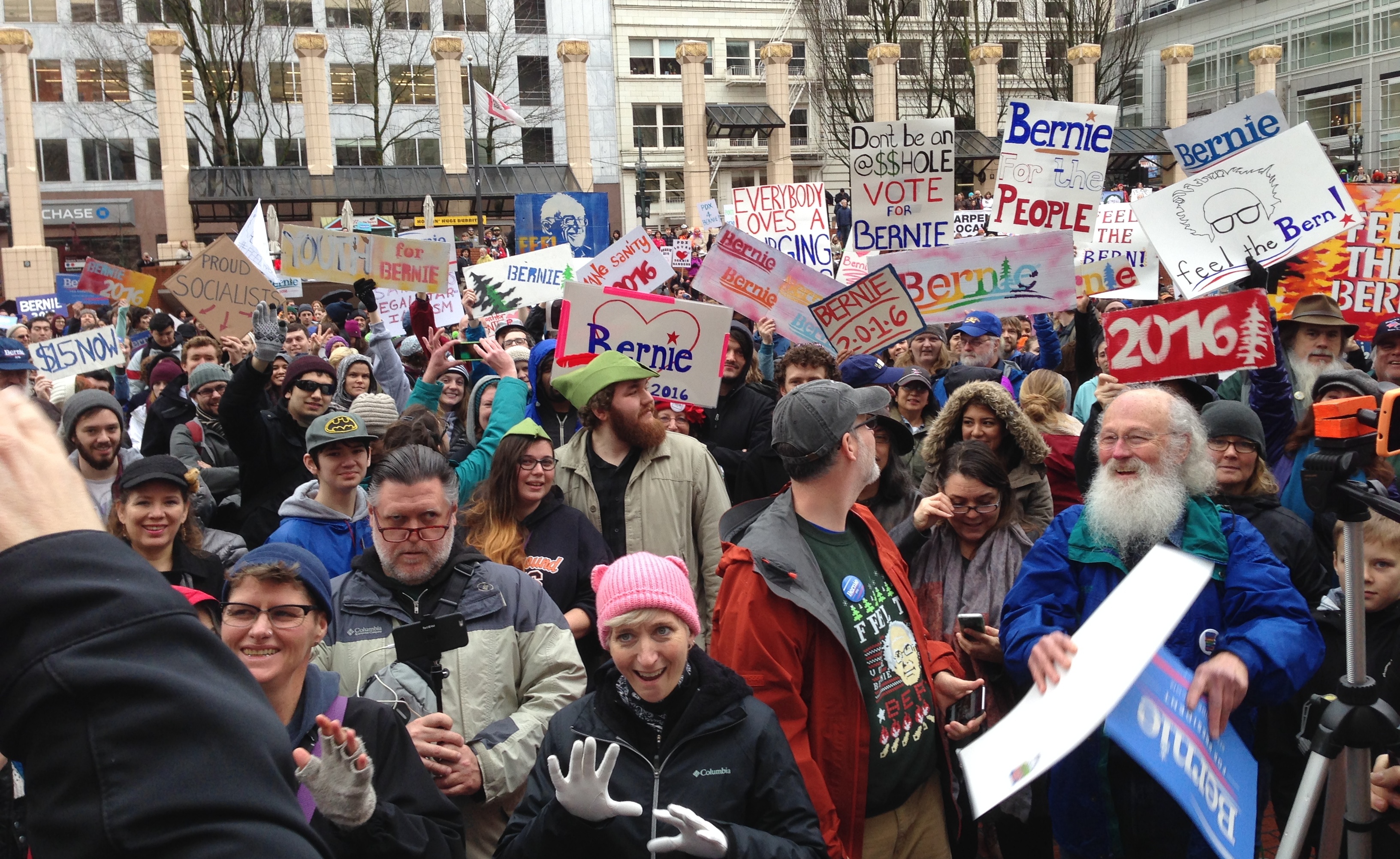 March for Bernie Rally, January 23, 2016