You can also view upcoming events in a Google calendar format on our Calendar page, or check out past events here. We recommend you visit Facebook event pages for updates on time and location.

BERNIEPDX EVENTS
We've all heard this before: next elections are the most important ever! Only this time it's true… Join us June 26 at the Portland Mercado to connect with BerniePDX friends and see how you can support local progressive campaigns, reclaim power for the People, and make our Revolution real. November may seem far away, but for these BerniePDX-endorsed campaigns, the time is now!
Dorothy Gasque for US Congress, to represent Washington's 3rd Congressional District
JoAnn Hardesty for Portland City Council Position 3
Location: Portland Mercado, 7238 SE Foster Road
It's time to heal our Democracy and bring STAR Voting to Multnomah County Elections! Star Voting lets the people vote their conscience, doesn't give some candidates or voters an unfair advantage, and accurately elects the candidate with the most support!
Location: TBD.
It's become clear that climate change will change everything. How do we build resilient communities? How do we move to renewable sources of energy and sustainable modes of production, with justice and equity for communities of color, indigenous nations and the poor? What does a just transition look like?
On May 29, join us and meet organizers for the Portland Clean Energy Fund (formerly the Just Energy Transition initiative) for a discussion on those really urgent questions and an update on their campaign as they begin collecting signatures for a clean energy ballot initiative.
Location: Watershed, 5040 SE Milwaukie Ave.
__________________________________
LOCAL EVENTS
Come hear four women from our community talk about the challenges faced by women in the workplace and the effort of unions to respond to these challenges, as well as how unions and working women have historically influenced the broader women's movement. We'll also get a chance to think about and discuss what issues and struggles might well be next for women and their unions and how contemporary struggles by women in unions might welcome in a new "working class feminism."
Presenters: Reyna Gillet, campaign organizer of grocery workers; Jennifer Graham, Vice President of Oregon Unite-HERE Local 8; Andrea Lemoins, organizer with AFSCME District Council 75; and Nikki Mandell, Professor Emerita of History, University of Wisconsin-Whitewater.
Location: Portland Jobs with Justice, 1500 NE Irving St, Ste 585
Rachel is working her heart out to build the resources needed to flip HD 37 blue and win this November but she can't do this without you. She needs your support as we transition into the next phase of the election to prove we are strong and committed. Let's keep this positive momentum going to November. Please join Rachel and our amazing guest speakers and elected officials as we kick-off the general election.
Location: Oregon Nurses Association, 18765 SW Boones Ferry Rd, Suite 200, Tualatin
Postal management plans to eliminate nearly 300 jobs from Portland post-offices and and processing plants. This includes roughly 80 support employees who will be "laid off." Management says they don't need the 300 clerks now that they've consolidated three processing and distribution plants into one mega-large plant out at the airport. But local post-offices are already understaffed and in need of clerks. Postal customers will experience these cuts as longer lines at posted offices and delayed mail delivery.
Location: Waterfront Post Office, 101 SW Madison
Join us in celebrating World Refugee Day 2018 at IRCO! It will be a family friendly event with kids activities, food, marketplace vendors, live performances and a lot of fun! It will be held on the outdoor pavilion and also in IRCO's community center. We'd love to see you there!
Location: Immigrant and Refugee Community Organization, 10301 NE Glisan St.
Join the revolution at Rebel HQ as we get to know our neighbors. This family friendly evening of talents will kick off with a chance for the kids to have the microphone followed by open Mic and ending with a live band.
Location: 606 Main Street, Vancouver
Not in Portland is a gathering of Portlanders who see ICE's actions as unjust and find their continued operations in our city to be unacceptable.
Location: ICE office, 4310 SW Macadam Ave.
______________________________________________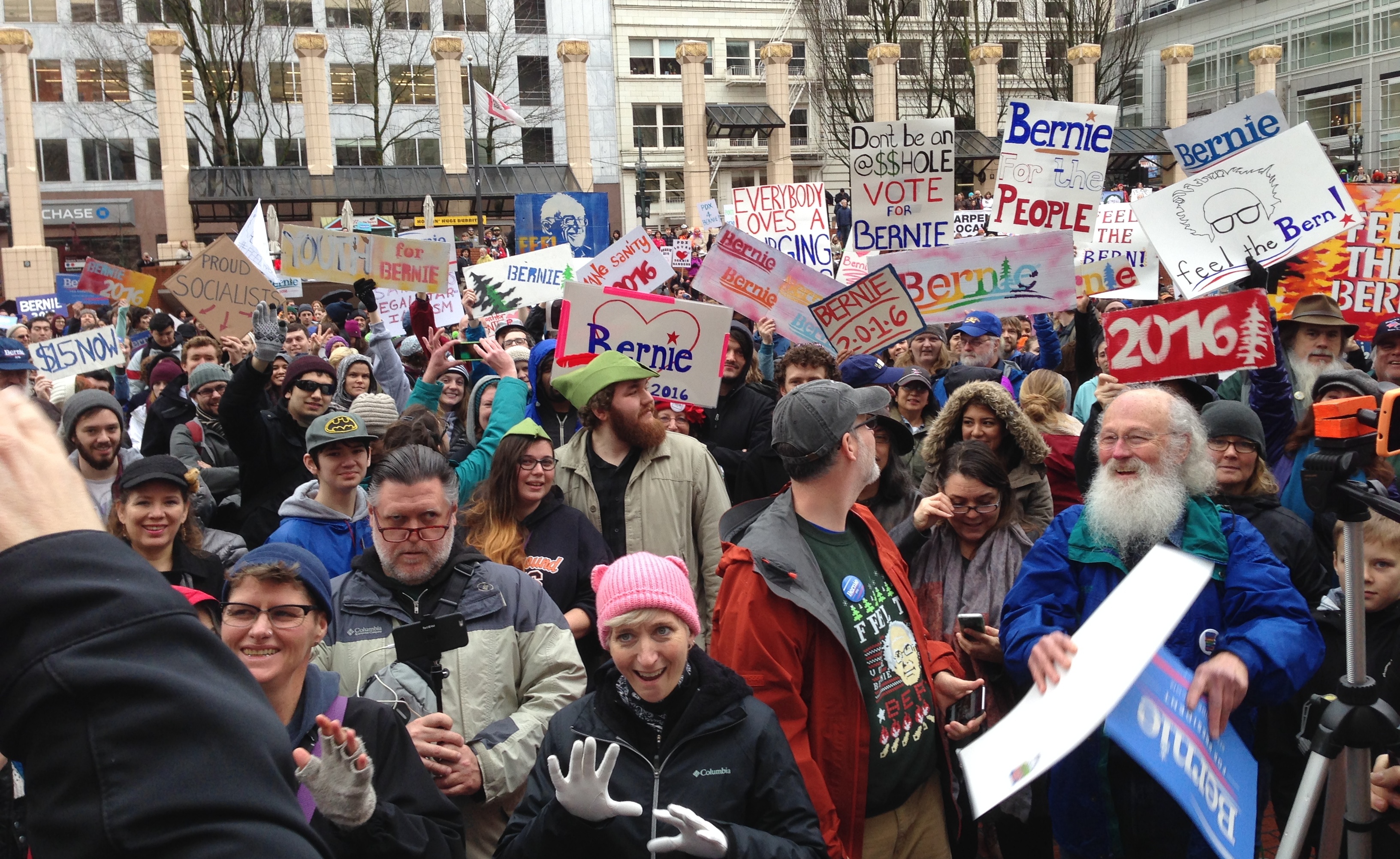 March for Bernie Rally, January 23, 2016