We recommend clicking the links for updates on time and location.
BerniePDX Events
Local Events
Every holiday season Portland Jobs with Justice comes together to celebrate our community, and to vote for the winner of the not-so-coveted annual Scrooge of the Year Award. This award is voted on by the community (that's you!) and is given each year to a bad boss, a politician, a corporation, or some other deserving institution that has been particularly nasty in the past year.
Admission tickets are $15 in advance, $20 at the door. Admission tickets come with 20 free votes. Additional votes can be bought online or at the party for $1 per vote.
Location: SEIU 49, 3536 SE 26th Ave.
Show Up for happy hour trivia and support economic justice for all Oregonians, hosted by Oregon Center for Public Policy. Form a team or play solo. Win awesome prizes for top scores, best team names or for just showing up – all attendees entered into a raffle.
Event is free – but if you give $20 or more you'll have a chance to win a year of haircuts from Bishops Cuts & Color. Snacks provided, no-host beer and food available. All ages until 10pm.
Location: Lucky Lab, 1700 N Killingsworth St.
The Portland Buddhist Peace Fellowship and Interfaith Movement for Immigrant Justice (IMIrJ) invite all concerned about the criminalization of immigration to join in a monthly walk of compassion and solidarity. Participants need not be Buddhists or member of any faith. Instruction in the practice of moving meditation will be given at the start of each event. An area for sitting practice will also be available.
Location: 4310 SW Macadam Ave.
With the new year coming, Jo Ann is bringing new changes to City Hall and she's starting by celebrating her official inauguration where the people belong — Portland City Hall. Join us for a great night of history in the making as we welcome our new city commissioner to the dais.
THIS EVENT IS FREE AND OPEN TO THE PUBLIC.
Location: Portland City Hall, 1221 SW 4th Ave, Portland
Join us at a public hearing to stop the Jordan Cove LNG export terminal and Pacific Connector fracked gas pipeline in Salem. This is the chance for community members outside of South Oregon to speak out against this project.
If built, the Jordan Cove LNG project would harm nearly 500 waterways (100,000+ public drinking water), seize property from private landowners through eminent domain, create a major safety and public health hazards, impact Tribal territories, cultural resources, and burial grounds, and become the largest source of climate pollution in the state.
More info on writing public comment and a rally before to come soon! In the meantime, submit your written comments here: https://nolngexports.good.do/DSL/DSLComments/
Location: Department Of State Lands, 775 Summer St NE, Salem
MORE INFO TO FOLLOW. Educate. Engage. Empower.
Click the link above to visit the Facebook event for more details as they come.
Location: PSU Park Blocks, 666 SW Park Ave.
Join Portland Forward and Honest Elections to learn about the state of Honest Elections in Oregon.
After a massive landslide victory with Portland's 26-200 this November we are excited to ride that momentum into 2019 and beyond. Together we can get big money out of Oregon Politics!
Join us to learn about:
~How Measure 26-200 will be implemented
~The status of the legal standing of limiting campaign contributions ~The 2019 legislative opportunities
~Other potential county ballot measures
~The statewide ballot measure for 2020
Location: Lucky Labrador Brewing Company, 915 SE Hawthorne Blvd, Portland
______________________________________________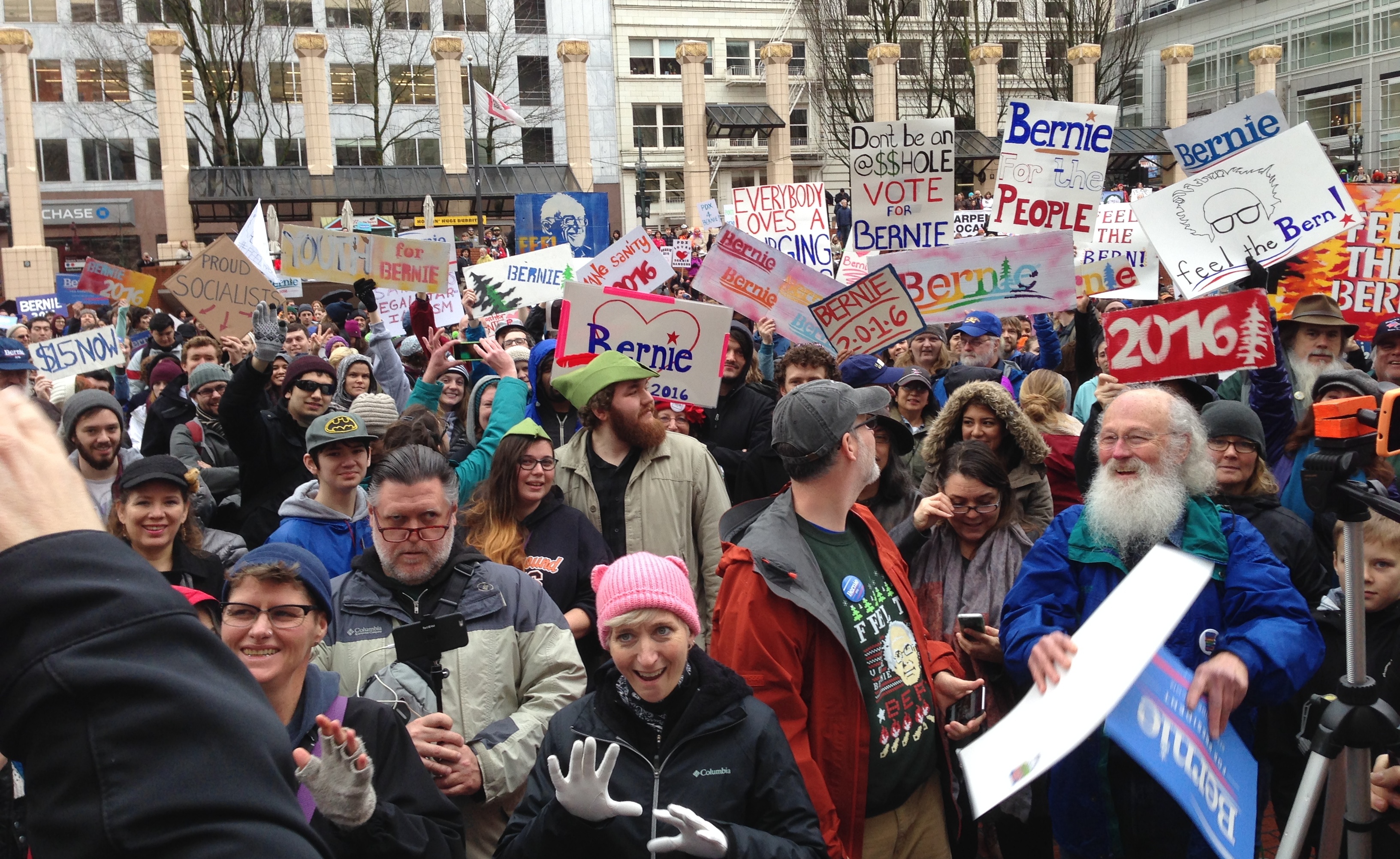 March for Bernie Rally, January 23, 2016