You can also view upcoming events in a Google calendar format on our Calendar page, or check out past events here. We recommend clicking the links for updates on time and location.

Election Day is quickly approaching! Join BerniePDX to volunteer for the campaigns our members voted to endorse: JoAnn Hardest for PDX City Council, Rachel Prusak for State Rep, Portland Clean Energy Fund (PCEF), and Honest Elections. Learn more at berniepdx.us/2018endorsements
BerniePDX Events
Join Bernie PDX as we phone bank for Our Revolution endorsed Jo Ann Hardesty for Portland City Council! It's time to show the power of the grassroots against big money and establishment interests! Please bring a phone and laptop or tablet if you're able.
Jo Ann is running on a platform emphasizing Accountability, Transparency, and Campaign Finance Reform in our city government, Green Jobs through the Portland Clean Energy Fund, Police Reform, and aggressively investing in affordable housing, tenant protections, and housing the houseless.
Location: Tea Chai Te Burnside, 616 E Burnside.
Local Events
We cannot tolerate the continued violence against our communities – join us for mass vigils so that we can unite our spirits and voices, and fight for a world where immigrant children, families and people are free to live without fear. No one is illegal here.
We welcome all to share music, readings, and hold space in solidarity.
Abolish ICE PDX Mass Vigils held every Sunday, Tuesday and Friday:
Sundays, 6pm @ Hollywood MAX Transit Center
Tuesdays, 6pm @ Tanner Springs Park
Fridays, 8pm @ ICE (4130 SW Macadam)
Sunday, August 19, 12-3pm (+ other Sundays in August): Sunday Canvass for Jo Ann!
Despite being severely outspent in the primary, our people powered campaign finished in first because we reached out directly to tens of thousands of voters at their door. With more than twice as many voters expected to cast a ballot in the upcoming November election, we have to ramp up this winning strategy to ensure victory!
Join #TeamJoAnn every Sunday at noon in August at our new campaign headquarters at the Filipino American Center in Montavilla. Together we can prove the power of grassroots, progressive campaigning throughout Portland!
Please RSVP here: http://bit.ly/JoAnnVolunteers
Location: 8917 SE Stark Street
Calling all #PatientDefenders and community supporters! Join OFNHP in standing up for quality care and good jobs for our community. We're in contract negotiations right now with Kaiser Permanente and we're bargaining on behalf of our patients to win safe staffing and workloads and to protect fair wages and working conditions.
Wear RED t-shirt, RED scrubs, or anything RED you've got!
Where: Kaiser Permanente Interstate Campus, meet at the corner of N Interstate Ave and N Overlook, and bring your friends, family, colleagues and neighbors!
Experience the food, dance and faith of the #MiddleEast. #Free #KLIROS concert at 2 pm and 4 pm. Traditional #dance at 3 pm & 5 pm. #Church tours, #food, children's activities, #bookstore and #silent_auction throughout the day. #Chicken_Kabab #Gyros #Falafel #Italian_Soda and many other #pastries will be available including #Baklava
Location: Saint George Antiochian Orthodox Church, 2101 NE 162nd Ave.
Our peaceful event is welcome to all ages, abilities, races and genders. Community gathering helps us to heal the traumas inflicted by this current administration, but we have to do more than walk and talk. We will be hosting a voter registration booth just in time for the Oregon general elections, because rad things get done when we oppressed workers unite to do them.
LGBTQI rights matter. Reproductive rights matter. Black Lives Matter. Sex Work is Real Work.
Location: PSU Park Blocks
______________________________________________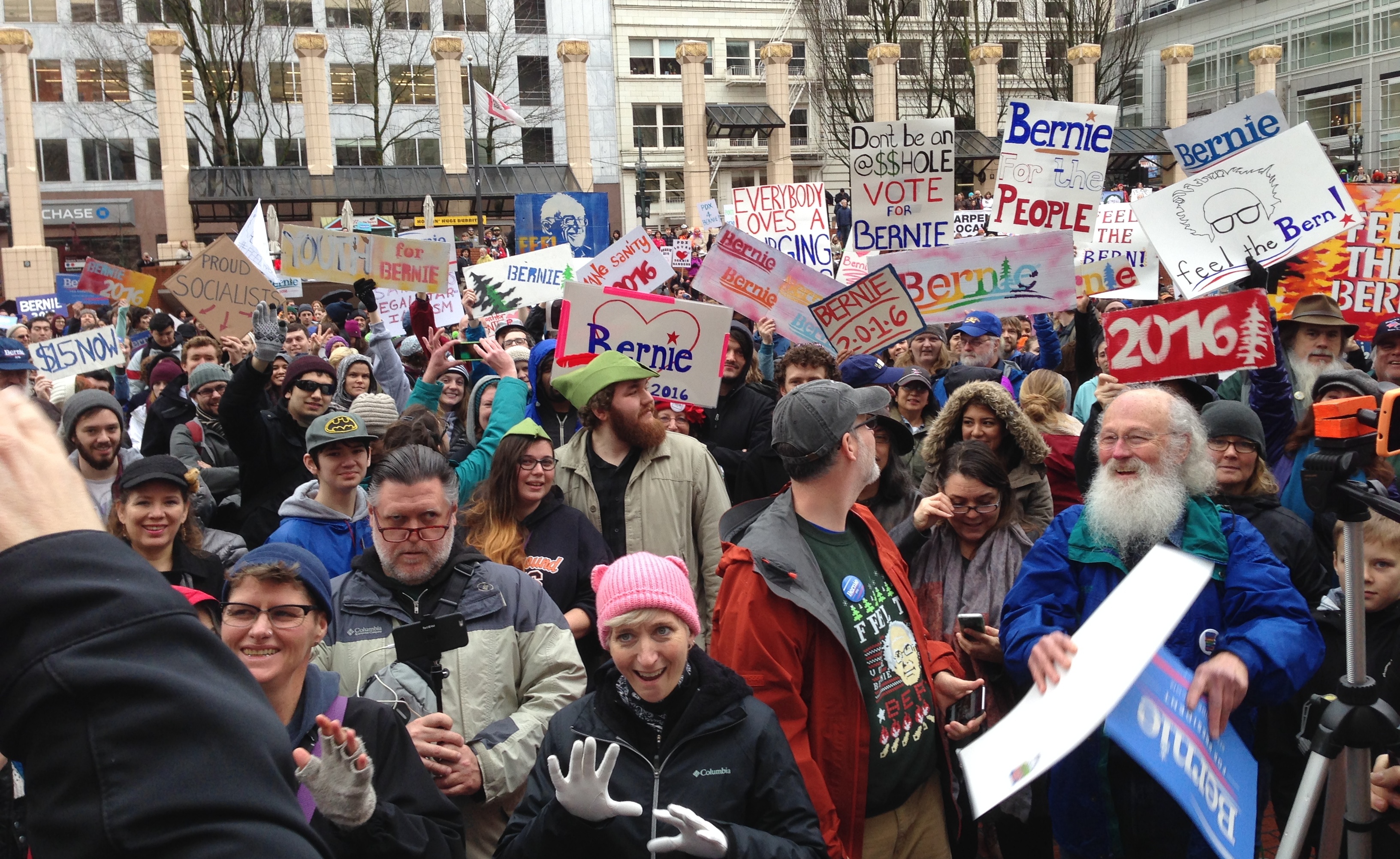 March for Bernie Rally, January 23, 2016