We recommend clicking the links for updates on time, location, and if the event has been cancelled.
BerniePDX Events
EVENT UPDATE: THIS IS NOW A VIRTUAL PHONEBANK – Join BerniePDX & Our Revolution PDX every Monday in March to call voters who cast their ballots this month! Bernie needs our help, and together, we'll put him in the White House!
*Please go to berniesanders.com/call/call-trainings to sign up for a Phonebank training from Bernie's Campaign to start making calls today for Bernie!
If you've never phonebanked before, don't worry, we'll show you how to do it! We'll be sending out a Zoom link for attendees of this phonebank, so please sign up for this event at berniesanders.com/events to be sent the link.
Location: Your home
Every Thursday, 1:30-3:30pm: Text for Bernie!
Text for Bernie from home! Visit berniesanders.com/text to take the texting webinar. Questions about texting for Bernie? Call 503-737-8999
Location: Your Home
BerniePDX members voted to endorse the following candidates and ballot measure, please visit their websites to get involved!
US Congress
Mark Gamba (District 5) – markgamba.com
Albert Lee (District 3) – albertlee2020.com
Oregon State Representative
Serin Bussell (HD-33) – serinforstaterep.com
Paige Kresiman (HD-42) – paige2020.com
Metro Council
Leigha LaFleur (District 6) – lafleur4oregon.com
Ballot Measure
Universal Preschool Multnomah County (UP NOW) – upnow2020.org
Local Events
An online teach-in with Naomi Klein, Astra Taylor, and Keeanga-Yamahtta Taylor.
ABOUT:
Please join an online teach-in with Naomi Klein, Astra Taylor, and Keeanga-Yamahtta Taylor, with a musical performance by Lia Rose
Thursday, March 26, 2020, 5 PM Eastern
Sponsored by Haymarket Books, The Leap, and Debt Collective
Register through Eventbrite to receive a link to the videoconference on the morning of the event.
The current crisis is laying bare the extreme injustices and inequalities of our economic and social system.
We are in a battle of visions for how we're going to respond to this crisis. We will either be catapulted backward to an even more brutal winner-takes-all system — or this will be a wake-up call.
Ideas that were dismissed as too radical just a week ago are starting to seem like the only reasonable path to get out of this crisis and prevent future ones.
We need to use every tool that we have that allows us to hear each other's voices, to read each other's words, to see each other's faces, even if it's just on screens, to stay organized and stay connected. We have to create spaces where we're able to deliberate and strategize about what it means to protect our neighbors, our rights, and our planet.
We have to have the confidence to say this is the moment when we change everything.
Further info:
Watch Naomi Klein's latest video at The Intercept, "Coronavirus Capitalism — And How to Beat it"
Mark wants to hear from you about how you are being affected by the COVID-19 situation. He will speak for a few minutes and then open it up to questions and comments.
Zoom link info is below. You can also join the Town Hall via Facebook Live.
Join Zoom Meeting
https://zoom.us/j/677276810
You can also call-in to the town hall: 669-900-9128
Meeting ID: 677 276 810#
Location: Your home. 
Our campaign is 100% people powered. That means we rely on volunteer power to share our message with voters.
To prioritize community safety, we have suspended all in-person voter outreach. That means phonebanking is the most important action you can take to help our bold, progressive vision win at the ballot this May!
A computer is required to use the Paige Dialer, tablets and smart phones will not work. The Dialer is open daily from 9am – 7pm. Phonebank training and group call sessions will be held on Google Hangouts every Sat & Sun at noon, and Mon-Fri at 5pm.
Paige Kreisman is running for Oregon House District 42. Learn more at Paige2020.com.
Location: Your home! Visit Paige2020.com/Dial for details.
Can you make 33 calls? From your couch? We're shifting gears and need your help!
Phone banking is super easy. We send you a link and a list, and you're ready to go! And you can do it from anywhere. We've reached out to over 6,500 voters on the doors and now we have a goal to make 1,000 calls this week. I can't do this without YOU.
Sign up today to make 33 calls!
Learn more about Serin at serinforstaterep.com
Location: Your home, on your schedule.
Every Wednesday, 6-7pm: Mark Gamba for Congress Digital Volunteer Training
We will be using Zoom, which is an easy to use video conference program.  We'll talk about how to make calls and text from home, how to be an effective social media organizer, and other ways to help.  Can't make the call but still want to phonebank? Email Michael@markgamba.com if you have any issues or questions.
Mark Gamba is running for Congress in District 5 against Kurt Schrader. Learn more at markgamba.com. 
Location: Your Home! Every Wednesday.
---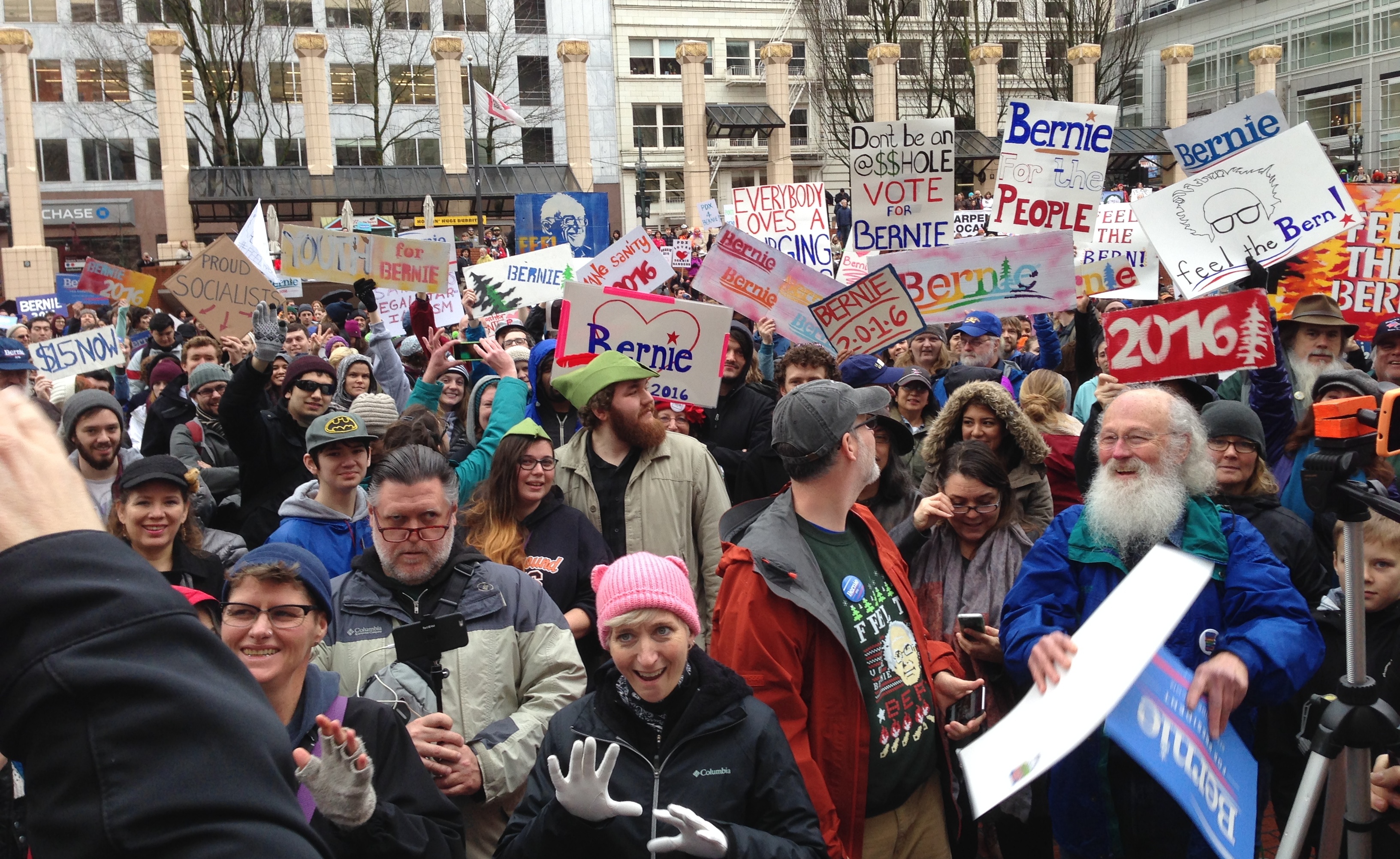 March for Bernie Rally, January 23, 2016