We recommend clicking the links for updates on time, location, or any other changes.
SATURDAY, DEC. 3, 12:00PM: Tenant Assembly 
We are very excited about the tenant organizing across Oregon communities in 2022. This effort is led by a Tenant 2 Tenant coalition comprised of tenant leaders, Individual renters, resident councils within buildings, tenant unions and 501c3 organizations are joining together to win vital tenant protections during Oregon's 2023 legislative session. Tenants are organizing to cap a 14.6 rent increase and address other important issues.
The assembly will occur virtually over Zoom. Upon receipt of your signup form, you will be sent the meeting access invitation and link. To learn more about this informal Tenant 2 Tenant coalition go to https://tenant2tenantcoalition.com.
THURSDAY, JAN. 5, 6PM: InFARMation – Working Together: Coalition Partner Legislative Priorities with Friends of Family Farmers
No organization is an island, and when it comes to making systemic change, there is most certainly strength in numbers. But beyond the numbers, working collaboratively makes sure that the solutions we put forward for Oregon respect the diverse goals of groups within the food system. We want our programs and policies to provide a path to viability for small and mid-size, socially and ecologically responsible farmers while balancing the needs of food security, education and equity to make sure we create a future food system that serves all Oregonians.
From Double Up Food Bucks to an all species Tier 2 CAFO Moratorium, come hear from our partner organizations what they are working on in the 2023 legislative session.
Volunteer for Our Endorsed Campaigns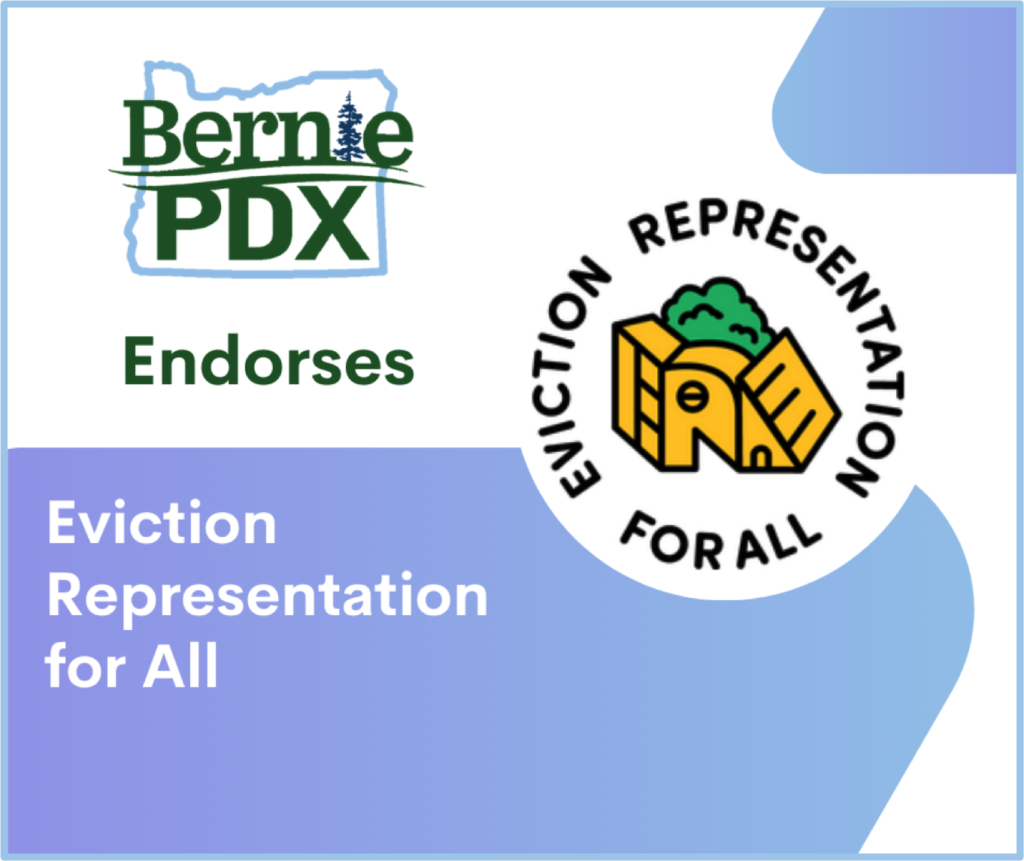 EVICTION REPRESENTATION FOR ALL (May 2023 Ballot): Sign the Petition to help ERA qualify for the ballot & Volunteer
BerniePDX endorses Eviction Representation for All Multnomah County, because every tenant deserves quality representation in court!
---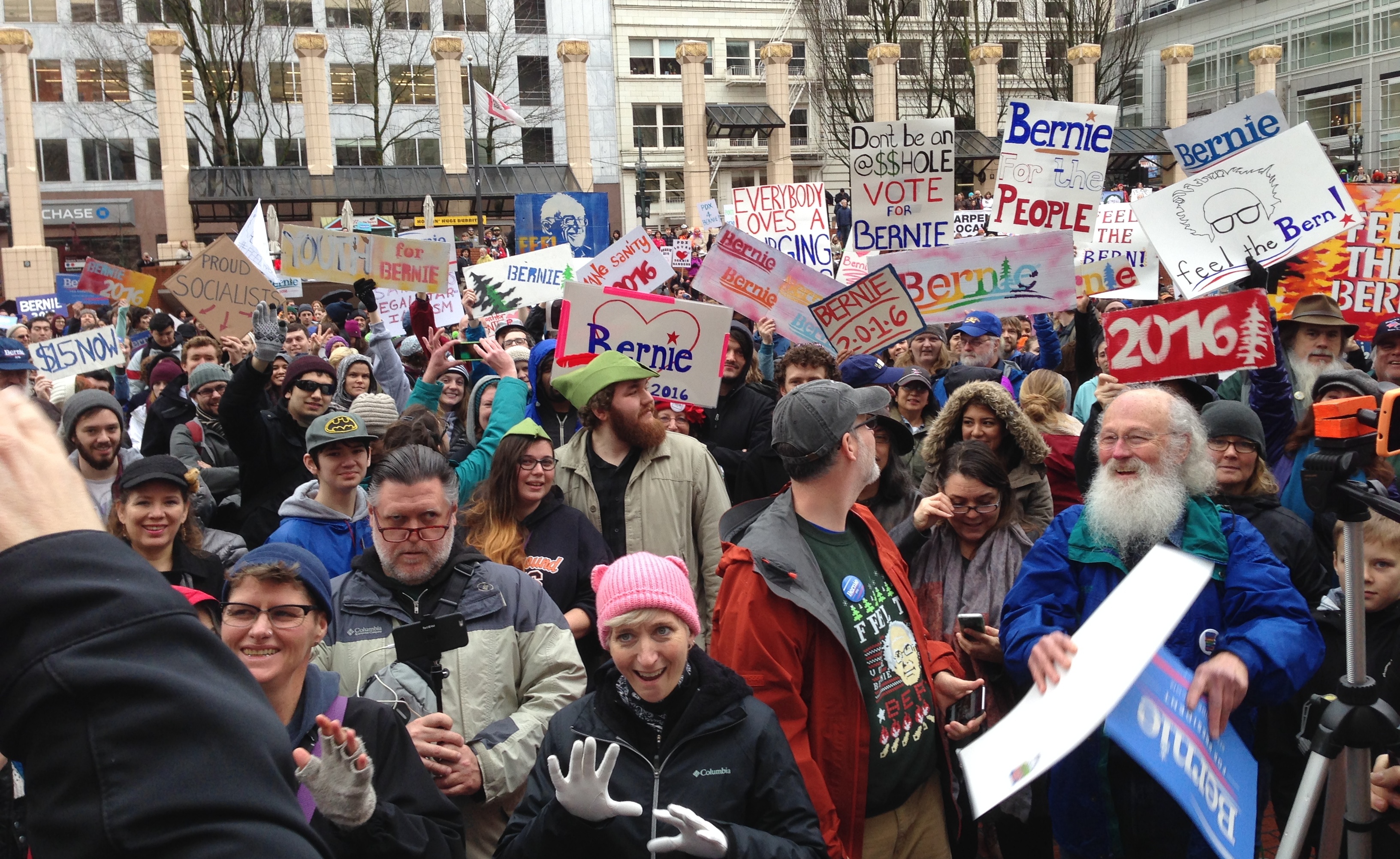 March for Bernie Rally, January 23, 2016