You can also view upcoming events in a Google calendar format on our Calendar page, or check out past events here. We recommend you visit Facebook event pages for updates on time and location.

BERNIEPDX EVENTS
It's become clear that climate change will change everything. How do we build resilient communities? How do we move to renewable sources of energy and sustainable modes of production, with justice and equity for communities of color, indigenous nations and the poor? What does a just transition look like?
On May 29, join us and meet organizers for the Portland Clean Energy Fund (formerly the Just Energy Transition initiative) for a discussion on those really urgent questions and an update on their campaign as they begin collecting signatures for a clean energy ballot initiative.
Location: Watershed, 5040 SE Milwaukie Ave.
__________________________________
LOCAL EVENTS
Portland DSA is teaming up with the Poor People's Campaign to rally in Salem against a legislative special session that intends to cut taxes for the wealthy. In Oregon vital services have been chronically underfunded for years, and yet another tax break for the wealthy will make matters even worse. Where's the special session for working and poor people? We demand a special session to tax the wealthy and corporations to fully fund housing, education, jobs and services for our immigrant and refugee communities.
Location: Oregon State Capitol, 900 Court St. NE, Salem
We need all hands on deck so we're opening our (mostly) biweekly meetings up to include our full team.
These meetings are for us to support our leadership, grow our core, share ideas, strategize and organize around action items, and take our operation up a notch. We'll also have work-bee style action items that we can cross of the list at these meetings, so no matter what these will be constructive!
Location: Lucky Lab, 915 SE Hawthorne
Women releasing from Coffee Creek Correctional Facility often do not have the help or support needed to get back on their feet. Many release with only one outfit, provided by the Department of Corrections, and nothing else. Our goal is to raise $10,000 (or more!) to purchase a WELCOME WAGON. This Welcome Wagon will be a cargo trailer we intend to renovate (with the help of community agencies) into a mobile boutique, complete with a dressing room, clothing racks, and shelving. Our vision is to have the Welcome Wagon be run by formerly incarcerated women who have lived experience and expertise of navigating re-entry.
Location: Cider Riot, 807 NE Couch St.
Let's get a ton of signatures for STAR Voting!!! http://starvoting.us
Location: http://www.rosefestival.org/parades/starlight-parade/event-info
______________________________________________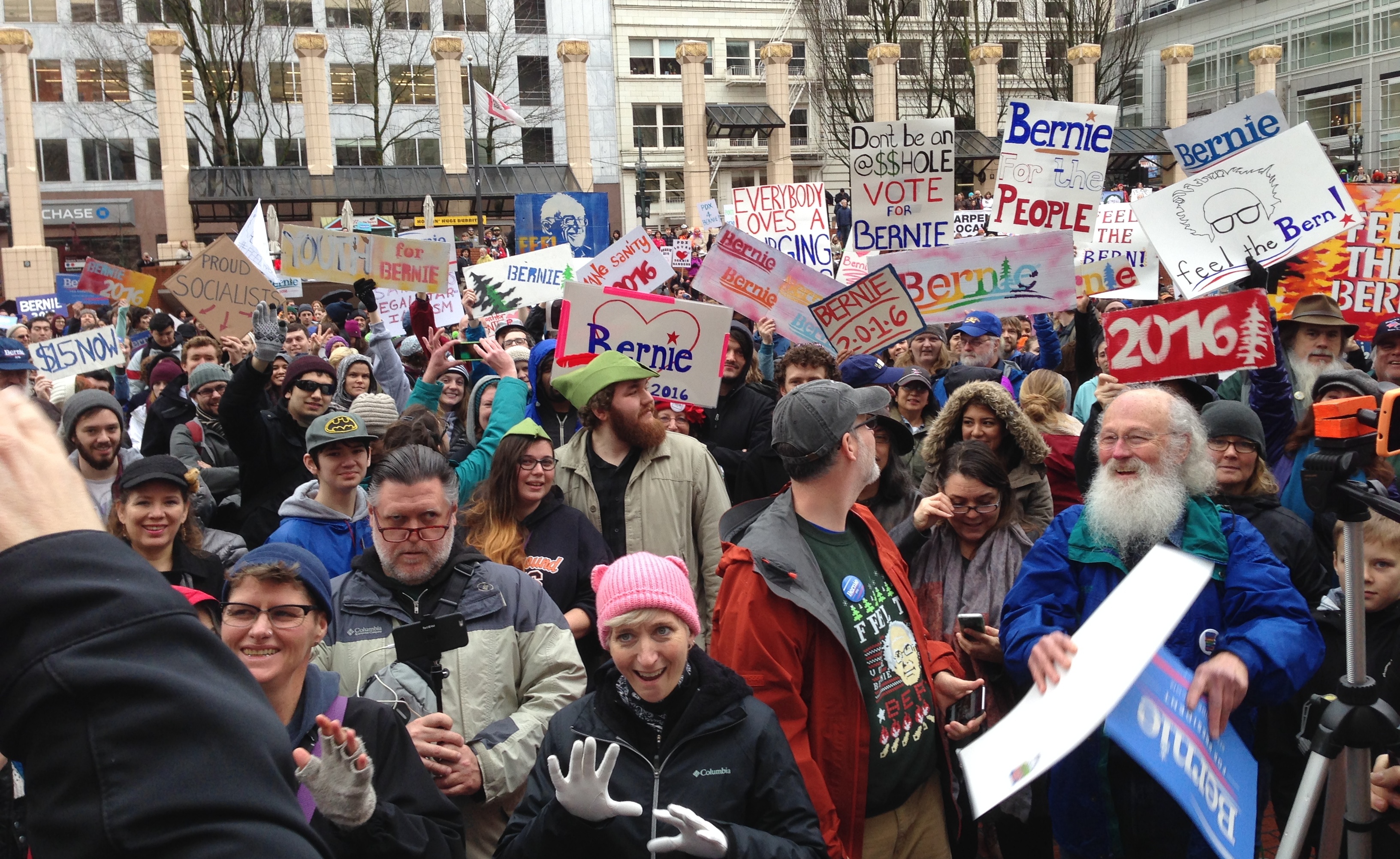 March for Bernie Rally, January 23, 2016