You can also view upcoming events in a Google calendar format on our Calendar page, or check out past events here.
BERNIE PDX EVENTS
Come meet our recent BerniePDX-endorsed candidate, Theresa Kohlhoff, who is running for State Representative to replace Ann Lininger in HD-38! We're hoping the other candidate we endorsed, Neil Simon, can come too!
Theresa will tell us what we can do to help her campaign and get this progressive champion in the legislature – Multnomah and Clackamas County Commissioners will appoint someone to fill the seat next month! Read our endorsement statement at www.berniepdx.us/theresa
Get updates and volunteer to help with our BBQ September 10.
Discussion of current events and how we're taking action. Other agenda items tbd. Hope to see you there!
* The space has A/C *
Location: Watershed Bldg (which BTW has AC!), 5040 SE Milwaukie Ave., Portland
Please join BerniePDX for our 2nd Anniversary & End of Summer BBQ Potluck! Come celebrate two years of carrying on the Political Revolution by:
– Helping elect 6 progressive candidates!
– Helping pass 2 ballot measures!
– Having endless political discussions!
– Building community!
– Activist & organizer trainings, rallies, phonebanks, canvasses, debate parties, and more!
☞ ✿ Can you bring some food or supplies to the event? Please let us know here: bit.ly/2v4SaMc ☻ ☜
For two years BerniePDX has provided a space to learn about and engage in important issues that impact our community and our country. All are welcome, and we can't wait to celebrate our 2nd anniversary – and hopefully the end of the summer heat wave – with you!
We'll be making custom BerniePDX shirts! Bring your own or $5 to buy one there.
** BerniePDX is an all-volunteer, grassroots organization. We have no budget. Please consider bringing a few dollars to donate to the event, though it's not required to attend, eat, and enjoy.
Location: Mt. Scott Park, Site A, SE Portland
____________________________
LOCAL EVENTS
Location: SEIU, 6401 SE Foster Road, Portland
On August 15 at 9 a.m., Judge Eric Bloch of the Multnomah County Circuit Court will conduct a 2-hour hearing on challenges to the constitutionality of the campaign finance reform Amendment to the Multnomah County Charter (Measure 26-184) approved by the voters of the county by a margin of 89% "yes" to 11% "no" at the November 2016 election.
Anyone wishing to attend the session should arrive at the Multnomah County Courthouse by 8:30 a.m. in order to get through security screening at the front door. All of the briefs and memoranda filed by the participants are available here: http://valid.honest-elections.com/
Location: Multnomah County Courthouse, 1021 SW 4th Ave., Suite 600, Portland
The Oregon Bureau of Labor and Industries (BOLI) does not effectively advocate for or protect transgender workers. We demand that BOLI
• Ensure equal treatment in hiring, retention and promotion for transgender workers through stepped up enforcement of anti-discrimination law,
• Hire specialists in transgender oppression, employment discrimination and protection,
• Establish a training and placement program to secure employment for transgender workers,
• Establish a training program for employers on transgender oppression, discrimination and protection
Location: Bureau of Labor and Industry, 800 NE Oregon St., Portland
On Friday August 18th Portland's Resistance will be holding a non-violent rally and march in solidarity with the community of Charlottesville, Virginia after last week's tragedies.
There will be speakers, collaborative banner making, and a strong showing of community. Just like Charlottesville, Portland has recently and historically faced tragedy at the hands of white supremacy. We've seen the destruction that it brings both here and across the country. We will not tolerate hate in our city.
We must stand against the rise of fascism and empower marginalized communities. This is Donald's Trumps America. Is it yours? If not, join us to stand against hate. Let's show the millions of people coming to Portland this weekend what we stand for.
Location: Salmon Street Fountain, 1020 SW Naito Parkway, Portland
In light of recent tragic events and in honor of the heroes who protected two teenage girls on the Max from a hateful racist attack, bystander intervention workshops have been organized with the help of Teressa Raiford of Don't Shoot Portland. The goal of this workshop is to learn how to be an ally when we encounter threats to others in our communities, and how we can reduce danger for the most vulnerable while keeping ourselves and others safe.
Please join us for a bystander support/intervention training workshop facilitated by Teressa Raiford, Lara Jones and Hanna Davis. We are asking for a suggested $20+ sliding scale donation to benefit Don't Shoot Portland.
Location: TaborSpace, 5441 SE Belmont St., Portland (in the Annex, lower level, wheelchair accessible)
Come and learn more about the basics of Photojournalism and volunteer opportunities.
Location: 801 SW 10th Ave, Portland
Portland Parks for New Portlanders is partnering with Sunday Parkways to organize "Walk with Refugees & Immigrants." Community, city and elected leaders will gather at East Portland Neighborhood Office and participate in a mile walk towards Knott Park alongside the refugee & immigrant community to show our support. In partnership with refugee and immigrant organizations, this event plans to recognize the unique experiences of new Portlanders of all ages by honoring seniors and providing school supplies for children. Come hear refugees & Immigrants share their stories, diverse music, food, and other activities to enjoy.

Location: East Portland Neighborhood Office, 1017 NE 117th Ave., Portland
Location: Terry D. Schrunk Plaza, 364 SW Madison St., Portland
Greg Walden will be fundraising in Portland. Let 's let them know he is not welcome in Portland. Location and Time TBD.
House Speaker Paul Ryan will be in Portland on Aug. 23, raising money with fellow Republicans Rep. Greg Walden (R-OR) and Rep. Jaime Herrera Beutler (R-WA). Milenio.org will be there and demand that US Representatives Ryan, Walden and Beutler protect DACA and TPS recipients and give them a green card with a pathway to Citizenship. As soon we find out the location and time of the fundraising we will let you know. If they don't act on protecting DACA AND TPS RECIPIENTS, THEY ARE NOT WELCOME IN PORTLAND!!
Location: Mt Scott Community Center, 5530 SE 72nd Ave., Portland
______________________________________________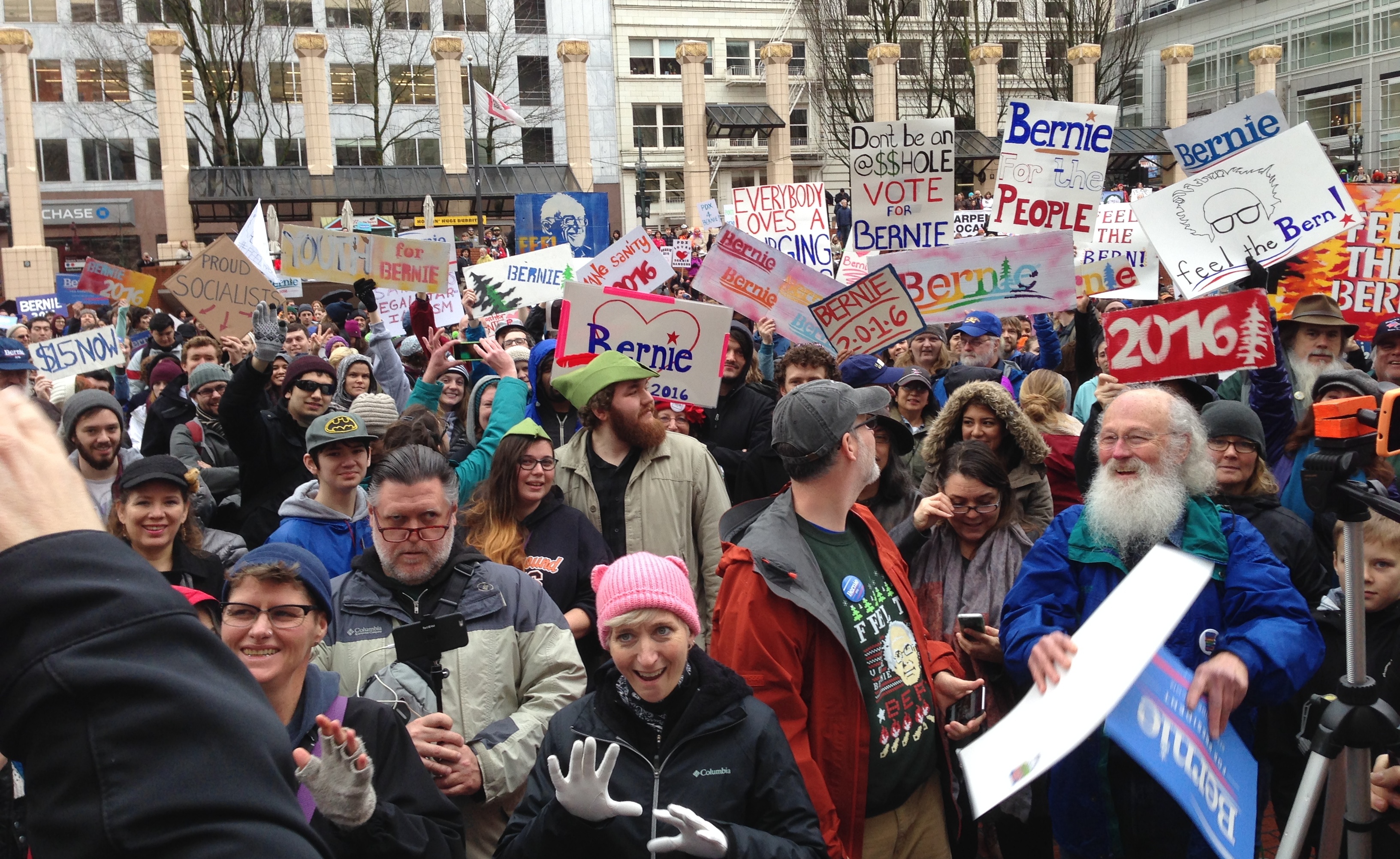 March for Bernie Rally, January 23, 2016