We recommend clicking the links for updates on time and location.
BerniePDX Events
Join us for the Organizing for Bernie Weekend of Action to gather signatures to get Bernie Sanders to run for President in 2020! (Sign the petition yourself at OrganizingForBernie.com)
In his own words; Senator Sanders said:
"If, and that is an if, I do decide to run, we're going to be taking on the pharmaceutical industry and the insurance industry, and Wall Street. And all of the powerful special interests who now control much of what goes on in Congress. So it's not an easy decision, we gotta determine what kind of grassroots support exists, and that's what we're looking at right now."
Click the link for more info, or contact Christopher at 971-288-3257.
Location: Pioneer Square at the rain man statue, 701 SW 6th Ave
Join BerniePDX to get an update on City Hall and hear from JoAnn Hardesty's Organizing Director about how we can help her platform succeed in City Hall!
More details TBA.
Location: People's Food Co-Op, 2nd floor, 3029 SE 21st Ave.
Local Events
The 5th Annual Children's March for Social Justice is Don't Shoot PDX's most important action of the year!
Once again Children Lead with parents, community and neighbors supporting the promotion of free speech and social change. The Children's Art and Social Justice is joining forces with several community groups, unions, sponsors and partner organizations.
Once again we will collect food and clothing for local families which is distributed all year Long via our partnership to support the Community Feed In programming at Hughes Memorial.
More info at dontshootpdx.org
Location: Peninsula Park,
700 N Rosa Parks Way, Portland
Join Portland Forward and Honest Elections to learn about the state of Honest Elections in Oregon.
After a massive landslide victory with Portland's 26-200 this November we are excited to ride that momentum into 2019 and beyond. Together we can get big money out of Oregon Politics!
Join us to learn about:
~How Measure 26-200 will be implemented
~The status of the legal standing of limiting campaign contributions ~The 2019 legislative opportunities
~Other potential county ballot measures
~The statewide ballot measure for 2020
Location: Lucky Labrador Brewing Company, 915 SE Hawthorne Blvd, Portland
Please join us as we come together to welcome, honor, heal, and celebrate. We welcome all Portlanders, of all ages, especially refugee and immigrant families.
We will have food carts on site serving throughout the evening. We invite you to have dinner here in the outdoor courtyard.
This is not a fundraiser. There is no admission price. Interested in volunteering? Contact Som Subedi at som.subedi@portlandoregon.gov to sign up by February 15, 2019.
Location: SW Community Center, 6820 SW 45th Ave. 
______________________________________________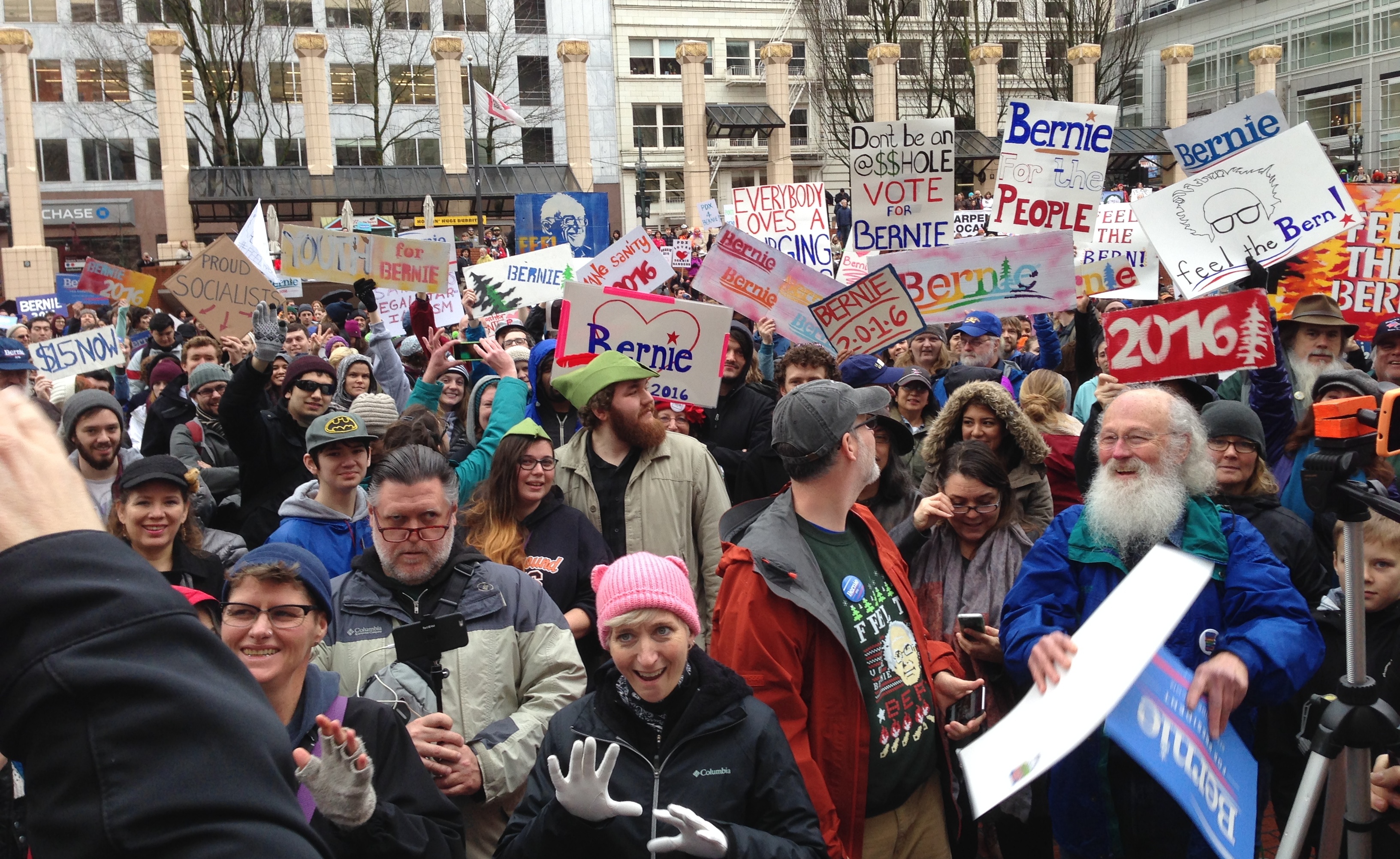 March for Bernie Rally, January 23, 2016