We recommend clicking the links for updates on time, location, or any other changes.  
Upcoming Events
Friday, Aug. 6, 7pm: Portland Rising Night In at the Movies: China Blue
Please join us for an online showing of the movie China Blue and the discussion to follow. Given the growing tensions between the governments of China and the United States, this film is an important reminder of the ways in which workers, in both China and the United States, are squeezed by the logic of global profit making.
Read more about it in a New York Times movie review here: https://www.nytimes.com/2007/01/25/movies/26chin.html
Request a movie night zoom link by emailing: portlandrisingprograms@gmail.com
Aug. 7 – 28: ARCHIVES FOR BLACK LIVES: A LIBERATED ARCHIVES EXHIBITION BY Don't Shoot Portland
Don't Shoot Portland presents Archives for Black Lives: A Liberated Archives Exhibition at Holding Contemporary. The multimedia installation will open on Saturday, August 7and run through Saturday, August 28.Gallery hours will be Thursday – Sunday, noon – 5pm. Safety and social distancing requirements will still be in place.
Archives for Black Lives: A Liberated Archives Exhibition centers on education, documentation, and preservation of history. Through a partnership with the City of Portland Archives, Don't Shoot Portland gained access to informational archives that inform current systems. These educational assets are vital to sustaining social change and through building upon these dialogues through a historical context, Don't Shoot Portland is activating a call to action.
This is the gallery's third exhibition with Don't Shoot Portland. In 2017, Stolen Angels was created as a space where the families of children murdered by the police and the violence of white supremacy could remember, represent, and depict their family members' memories with love, honor, and positivity. In 2020, Stop Killing Us served as both a memorial space and acknowledgement of the history of social protest in Portland through photographs, protest posters and video.
Location: Holding Contemporary, 916 NW Flanders
Tuesday, Aug. 10, 5:30-7pm: Rally for Workers' Rights
Let's get together to show support for the many workers in and around Portland who are fighting for something: a union, a contract, or — like Powell's workers — fighting to defend the contract they worked hard to secure.
When Powell's made the decision to deny laid-off workers their contractually mandated recall rights, they joined a growing network of Portland area employers who have used the pandemic as an opportunity to exert control over workers and their livelihoods: Powell's Books, Voodoo Doughnut, Rip City Management, CODA Treatment Recovery… The list goes on. Come hear these workers' stories and show them some love!
After the rally, there will be a family-friendly action at Powell's on Burnside.
PLEASE NOTE:
Though this is an outdoor event, we want it to feel safe and welcoming for all — including families with young children who don't yet have access to a COVID-19 vaccine, and folks with compromised immune systems. As such, attendees are strongly encouraged to wear masks and socially distance. Thank you for helping to keep our community safe!
Location: North Park Blocks by NW Davis
Wednesday, Aug. 11, 5:15-6:45pm: End of the Session Joint Town Hall
Join Representative Andrea Valderrama (HD 47), Representative Jeff Reardon (HD 48) and Senator Kayse Jama (SD 24) for a debrief on the legislative session. The three legislators will discuss education equity, healthcare, public safety, environmental justice, housing, economic, immigration and refugee rights, and much more.
Free childcare and light refreshments will be provided. Interpretation will be available upon request if made by August 9th.
If you have any questions, please don't hesitate to contact us:
Sen.KayseJama@oregonlegislature.gov
Rep.AndreaValderrama@oregonlegislature.gov
Rep.JeffReardon@oregonlegislature.gov
Please help us prepare for food, childcare and interpretation by filling out this form by August 9th, or as soon as possible: bit.ly/EOStownhall
Location: David Douglas High School, 1001 SE 135th Ave.
Wednesday, Aug. 11, 12pm: What's Happening in Cuba? An Internationalism from Below Forum
Recent protests in Cuba have generated debate on the international Left. What were the protests about and how should progressives make sense of them? What do the protests mean for debates about anti-imperialism, socialism, solidarity and internationalism?
Join us for this important discussion with three Cuban leftist intellectuals and activists to explore these questions (and others).
REGISTER through Eventbrite to receive a link to the video conference on the day of the event:
This event will also be recorded and have live captioning.
Thursday, Aug. 26, 6pm: No More Freeways Turns 4 Years Old!
Hey folks! Can you believe No More Freeways has been around since 2017? We're gonna bring some birthday cake, hand out some buttons, and get all of the freeway fighters together in a room again to celebrate our accomplishments and talk about what's next in our fight against ODOT and the freeway industrial complex.
We'll see you on Thursday, August 26th, 6pm-8pm, at Lucky Lab NW (1945 NW Quimby in Northwest Portland). Save the date and stay tuned for more details about speakers and events, but at this point, we can promise you some birthday cake.
Lucky Lab is ADA-accessible, and accessible via the 15, 24, 26, and 77 bus routes; you can also take the streetcar.
More information about the event will be unveiled in the weeks ahead; we'll update to the NMF website link below.
No More Freeways Turns 4!
Location: Lucky Lab, 1945 Nw Quimby St. 
The 12th of Every Month: Monthly Keaton Otis Vigils 2021
UPDATE: We will host the monthly vigils online until it is safe to meet in person again. If you would like log-in information, please message this page or Justice For Keaton Otis here on Facebook.
Keaton Otis was a young Black man murdered by the Portland police over six years ago, May 12, 2010. The police admitted they stopped him for "looking like a gangster". They shot him 23 times after tazing him twice while he sat in the driver's seat. Later police said Keaton had a gun, but have yet to produce it.
Keaton's father Fred Bryant started the monthly vigil on the 12 of the month after his son's murder on the spot where Keaton's life was taken. Fred Bryant did this for over three years, fighting for justice for his son, every single month in the rain, the dark, the heat, the snow. Fred Bryant passed away October 29, 2013.
His family and community have committed to continuing the vigils every month on the 12th, until justice is achieved for Keaton, for Fred, for our whole community. Please join that struggle this month and help to spread the word. https://justiceforkeatonotis.wordpress.com/
Visit the event page for more info.
Sunday, September 19, 5pm: 2nd Annual Memorial for the Victims of Police Brutality
Today we will remember the lives of those we loved and lost due to police brutality and state sanctioned/sponsored violence. We will light candles, say a prayer for the dead and renew our commitment to fight for the living and the dead in receiving justice. Please only attend if well and wear a mask.
Location: Meet in Lone Fir Cemetery
Saturday, Sept. 25, 9am-2pm: Portland Walk for Recovery 2021
It's time for all of us to come together to reignite recovery in Portland! Please join us September 25th for our Fourth Annual Portland Walk for Recovery.
In the aftermath of the pandemic–and the dramatic reduction in recovery support services–Oregon Recovers is excited to bring recovery community members together to promote recovery and raise funds for the annual work of Oregon Recovers.
---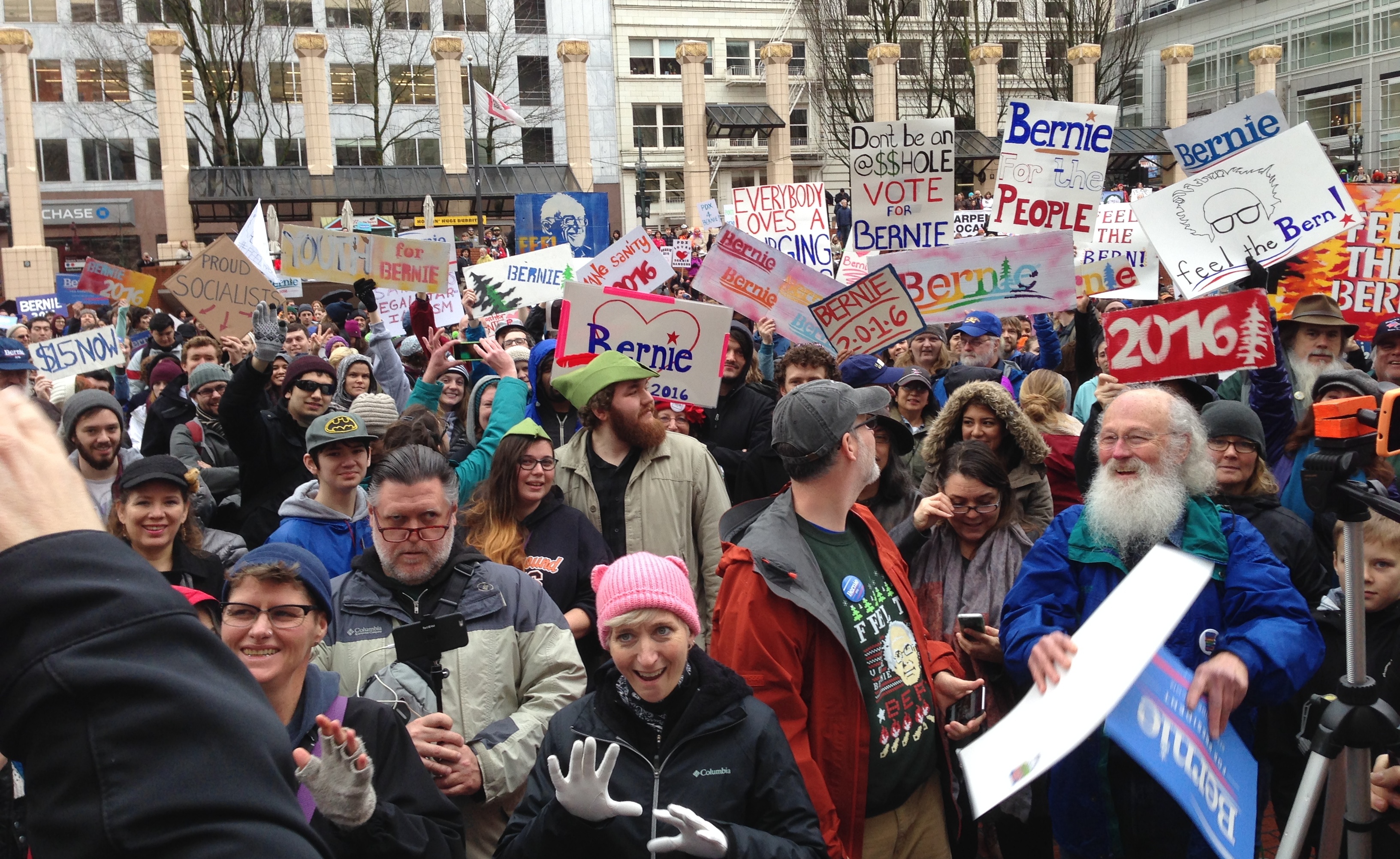 March for Bernie Rally, January 23, 2016