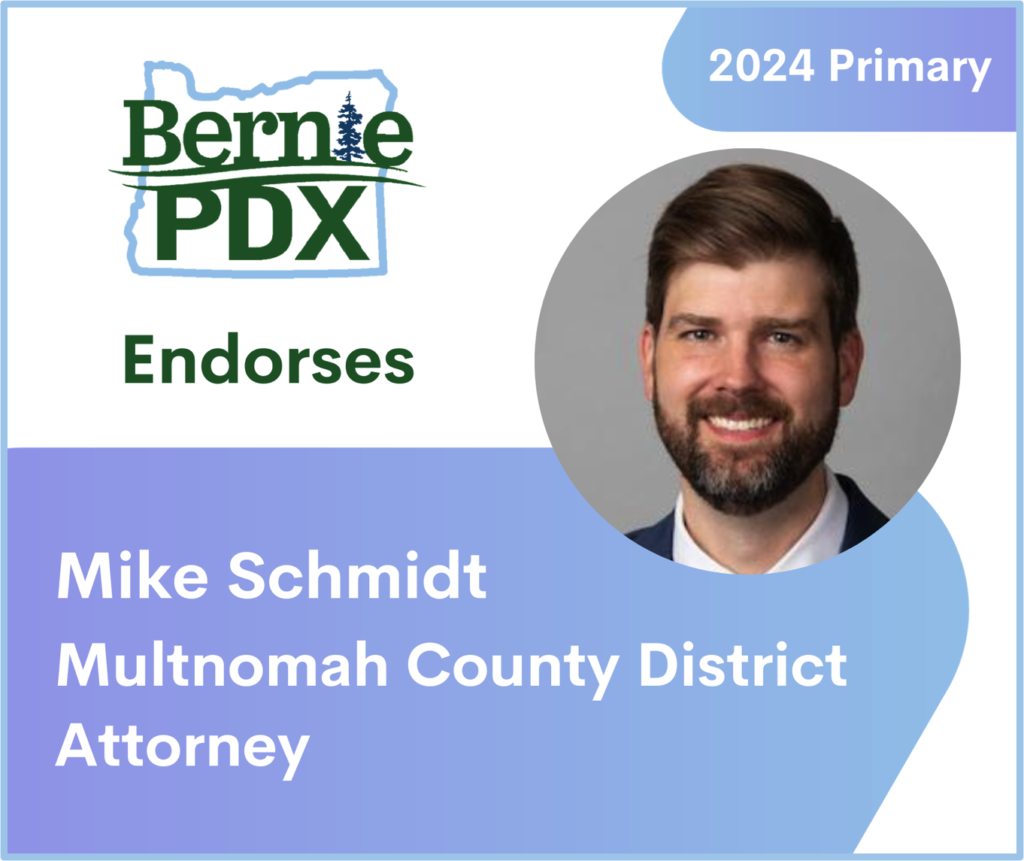 BerniePDX endorses Mike Schmidt for Multnomah County District Attorney because of his emphasis on alternatives to incarceration. During his tenure as the current DA, Mike created the STEP Court program, which offers mental health and addiction treatment as an alternative to jail time for certain offenses. Mike also established the Restorative Justice program to hold wrongdoers accountable without incarceration and give victims a voice in the accountability process. These policies minimize the number of people that enter the prison system while still administering justice and not infringing on voting rights.
As DA, Mike focuses on serious crimes that impact community safety, not minor non-violent law breaking, like protesting in the street. He implemented an immigration-neutral sentencing policy so that minor offenses, like receiving a traffic ticket, won't automatically lead to deportation. Mike's office is also partnering with public health experts to address violence in our community, and the Justice Integrity Unit he established has already reversed wrongful convictions. 
For these reasons, BerniePDX supports the re-election of Mike Schmidt as Multnomah County DA. Mike's corporate-backed opponent will take our county in the wrong direction.
Check out Mike's new campaign video here.
Please join us this Saturday, 3-5pm, for Mike's Campaign Kick-Off!
Learn more about Mike and get involved at mikeschmidtforda.com