Our best wishes for 2018, it's going to be a big year -and if we work hard and organize smartly, a year of progressive victories from the local level all the way up to Congress!
First surprise of 2018: you're about to get a ballot! The future of public healthcare in Oregon is at stake in a special election on January 23rd.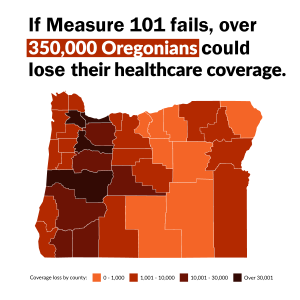 Join us on Tuesday, January 2nd, 5-8 pm, to call and text Oregonians and ask them to vote YES on Measure 101!
–> CLICK TO RSVP so the campaign knows how many stations to set up for BerniePDX. <–
Phonebank is from 5-8pm at Oregon AFL-CIO at 3645 SE 32nd Ave (it's okay to come after 5).
Learn all about Measure 101 at: https://www.facebook.com/YesforHealthcare/