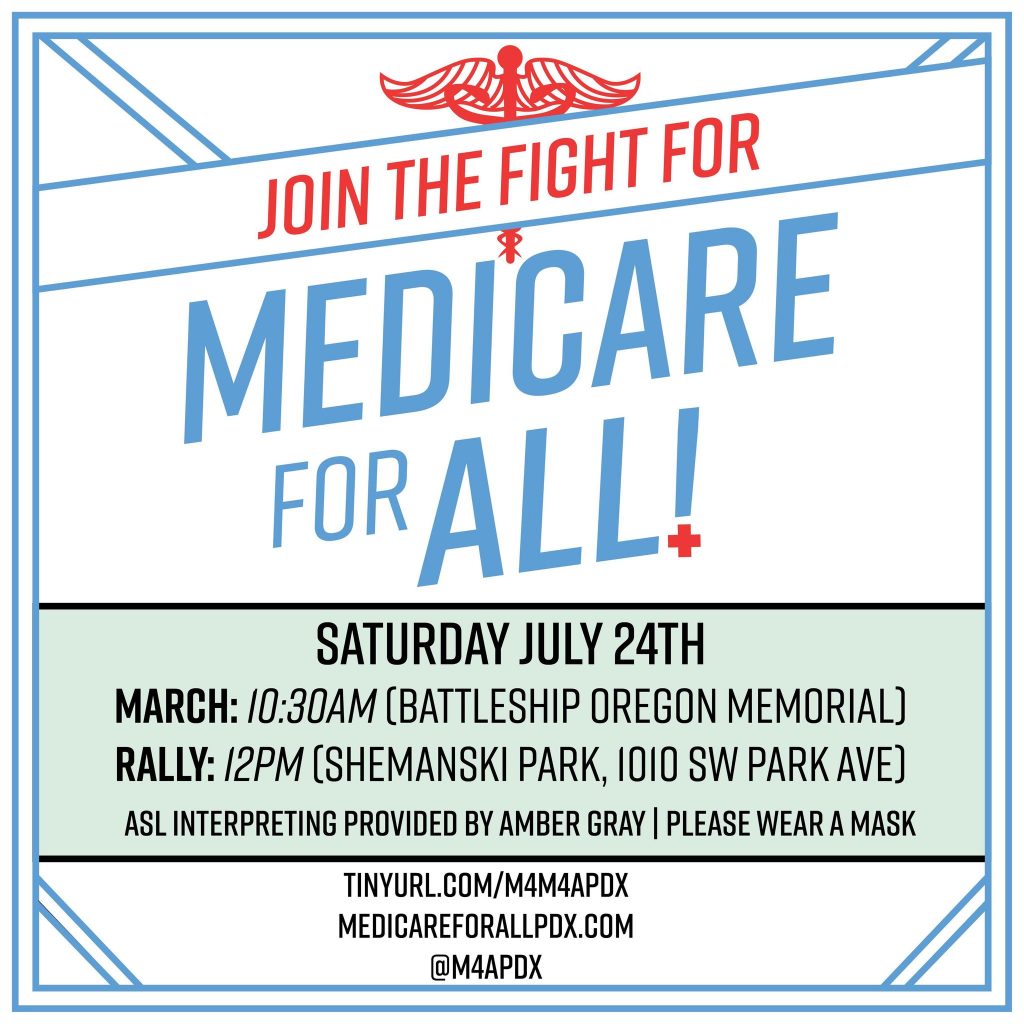 March is at 10:30am at the Battleship Oregon Memorial
Rally at 12:00pm at Shemanski Park
Outdoor After Party at 8:00pm at Produce Row Cafe
Calling all Medicare for All supporters! Show up for a big Medicare for All Rally. Family-friendly, permitted event with speakers, music, organizational tables, and ASL interpreting provided. Please wear a mask!
We'll be joining dozens of cities around the country holding events on this date to demand Medicare for All!
Program:
Speakers & Musical Interlude:
Travis Nelson, RN, BSN, labor rep for nurses; ONA Vice President
Loni Friedmann, educator & advocate against audism
Antonio Germann, MD, Salud Medical Center, Woodburn. Physicians for a National Health Program
Portland Raging Grannies
Emma Johnson, Medicare for All supporter with a health care story
Rosemary Dodd, Portland DSA, social justice activist
Emcee: Jamie Partridge, labor activist, Portland JWJ & Portland DSA
As always, click our Events tab up top or visit www.berniepdx.us/events for more upcoming events.