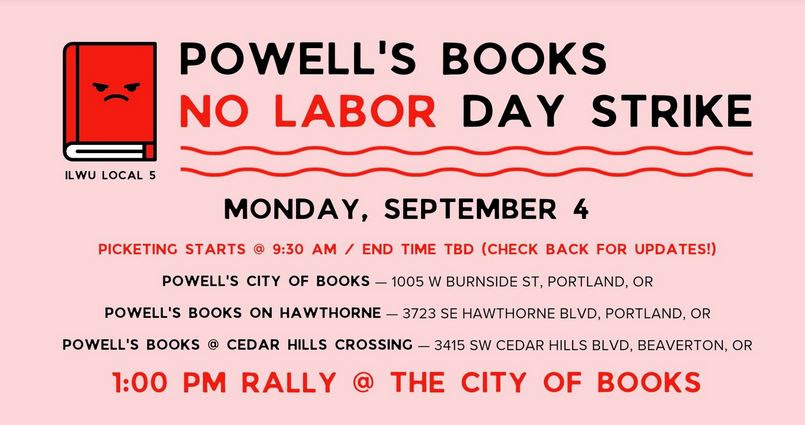 On Monday, September 4, workers at Powell's Books — represented by ILWU Local 5 since 2000 — will be going on a one-day Unfair Labor Practice Strike. This will be the first strike for Powell's workers in 20 years! Come join the picket line starting at 9:30am – and remind your friends not to shop at Powell's on this day. Rally at the downtown Powell's at 1:00pm! 
Sign the petition to support the workers here. Donate to the strike fund here.
ILWU Local 5 is currently negotiating for its 8th contract with Powell's and now asks for your solidarity to push Powell's to bargain fairly with the workers who have made its longevity and success possible!
Powell's City of Books, 1005 W Burnside St, Rally at 1:00pm
Powell's Books on Hawthorne, 3723 SE Hawthorne Blvd
Powell's Books at Cedar Hills Crossing, 3415 SW Cedar Hills Blvd, Beaverton