BerniePDX members have chosen to endorse two progressive initiatives with the potential to deeply change how business is conducted in Portland: PCEF (petition PDX-04) and Honest Elections (petition PDX-03).
PCEF, the Portland Clean Energy Fund, formerly the Portland Just Energy Transition, would raise $30 million per year through a 1% business license surcharge on billion-dollar retailers, in order to weatherize homes, build rooftop solar, provide job training, grow local food and fund green infrastructure, with priority to low income households and people of color.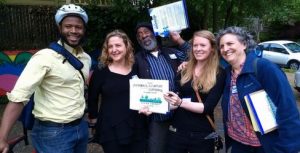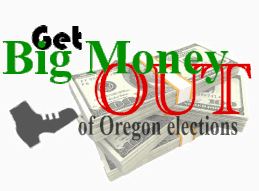 Honest Elections is a coalition for campaign finance reform in Portland and throughout Oregon. Initiative PDX-03 is similar to the measure approved by 89% of Multnomah County voters in 2016: at the city-level, it would prohibit donations by corporations, limit campaign contributions to $500 per individual, and require stronger public disclosure of large contributors.
Both campaigns need to collect thousands of signatures in the next month in order to qualify for the November 2018 ballot, and they are looking for volunteers to help! For more info and/or to volunteer:
https://www.portlandcleanenergyfund.com/