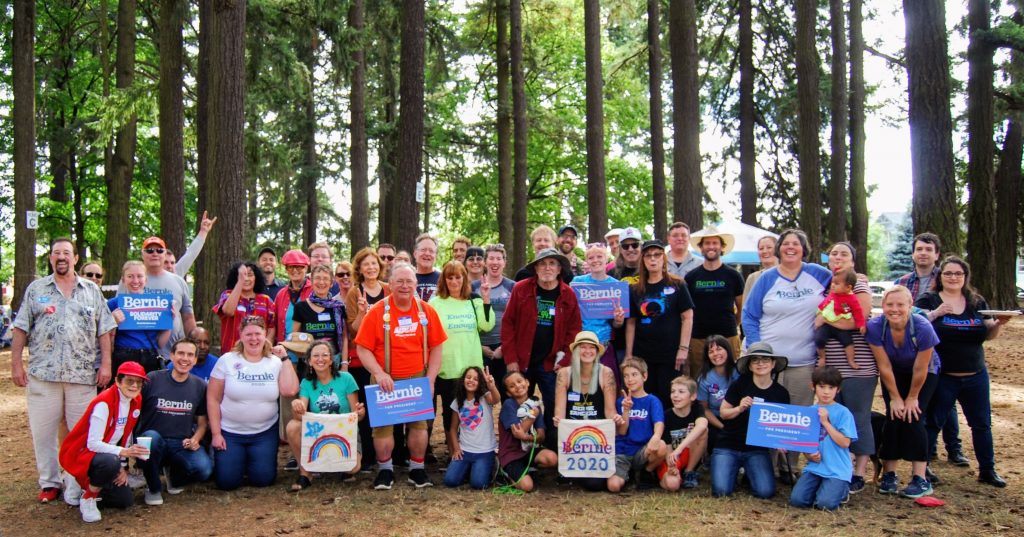 Thanks so much to those of you who came out to the BerniePDX 4th Annual BBQ Potluck & Kick-Off! It was so great spending the afternoon with our local Bernie community and working to ramp up our volunteer efforts! There's a lot of support for Bernie in Portland, and it's wonderful that so many of us are eager to turn that support into action!
Here's the Facebook album of photos from the event, and here are about 150 more if you want to see them all, courtesy of the wonderful Melisa Crosby. Below are the two upcoming Bernie events this weekend, as well as the opportunities we discussed at the BBQ.
Also, if you are a small business owner or know any businesses for Bernie, please contact Yu at: yu@macpcx.com. If you're interested in getting involved with Bernie Westside, please contact Lisa at: koffeenut@yahoo.com. 
Hope to see you at one of our upcoming events!
– The BerniePDX Leadership Team