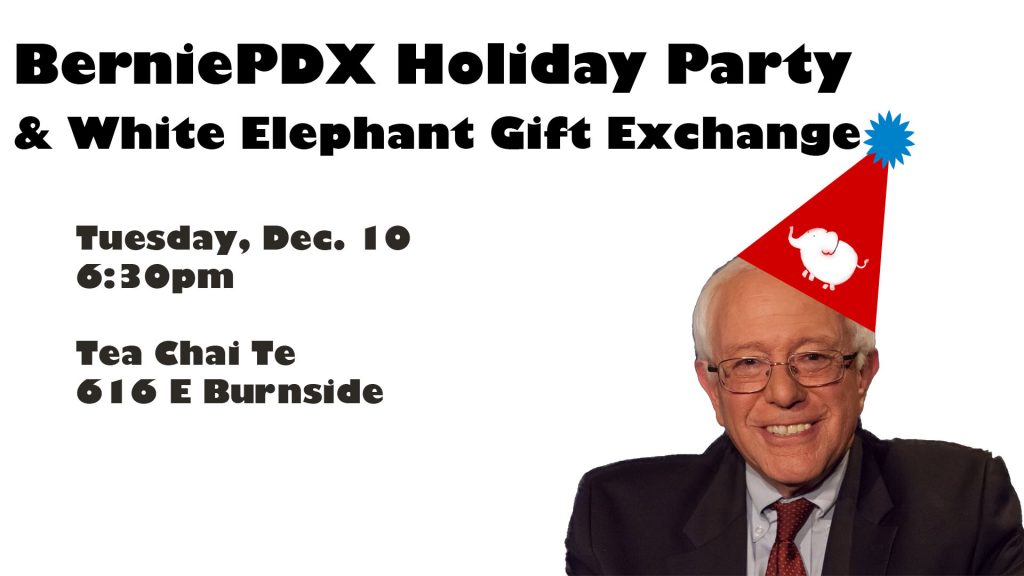 Start off winter right with your Bernie family at the BerniePDX Holiday Party & White Elephant Gift Exchange! Let's celebrate Bernie's 2019 campaign achievements as we gear up for 2020! All are welcome, and the event is kid-friendly.
What to bring:
– A new or lightly used wrapped gift to swap – or steal!
– Toiletries, packaged food, or winter clothes to be donated to the Portland Rescue Mission.
– A dish to share if you're in the mood.
We'll have pizza (and vegan pizza), sweets, tea, kombucha, gifts, and awesome people! You don't need to bring a gift to attend =)
Location: Tea Chai Te, 616 E Burnside